IMPORTANT NOTE:
The 2023 Andersontown Powwow will be held at Beulah Park in Alexandria, IN. This is due to Athletic Park renovations which are expected to last through 2023.
The Andersontown Powwow extends a special thanks to artists, performers, sponsors, and community partners that come together to create a community celebration that showcases Anderson's Native American heritage. The two-day family friendly event saw more than 4,000 people attend the event in 2019, drawing visitors from 15 states and 54 of Indiana's 92 counties.
Since 2004, The Andersontown Powwow has been celebrating Native American culture through a western style powwow showcasing dance, art, music, storytelling, shopping, authentic crafts and interactive, cultural, and historical experiences and activities.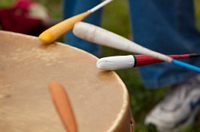 Explore Native Art, Music, Culture & History!
The Andersontown Powwow is two days of family fun, showcasing Native American culture through dance, music, storytelling, authentic crafts and shopping. Immerse yourself in the traditions of and culture of Native Tribes with atlatl and tomahawk throws, pioneer games, and more! Feast on buffalo burgers, fry bread and Indian tacos and lavender lemonade!
Download our full brochure here!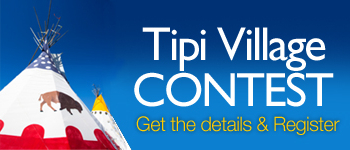 Saturday
10:30 AM- 11 PM
Sunday
10:30 AM- 4 PM

Admission:
Adults:$7.00
8 & under Free
Free Parking!